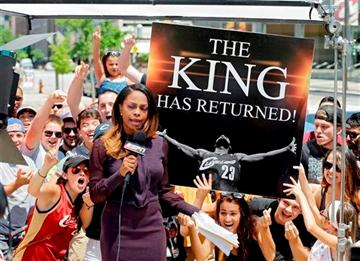 (AP Photo/Mark Duncan). Fans whoop it up behind an ESPN reporter outside Quicken Loans Arena in Cleveland, after NBA basketball star LeBron James announced he would return to the Cleveland Cavaliers Friday, July 11, 2014.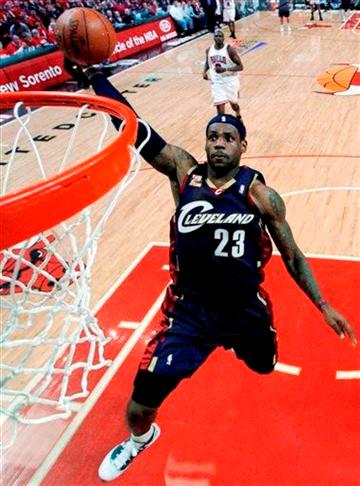 (AP Photo/Charles Cherney, File). FILE - IN this April 22, 2010, file photo, Cleveland Cavaliers' LeBron James dunks against the Chicago Bulls during the second quarter of Game 3 of a first-round NBA basketball playoff series in Chicago.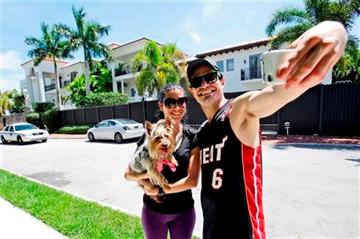 (AP Photo/Wilfredo Lee). Jonathan Ferrer and his fiancee Gleidys Anton take a selfie with their dog Paris outside the home of NBA basketball player LeBron James, Friday, July 11, 2014, in Miami.